SIGFOX
It is impossible today to talk about Internet of things without mentioning SIGFOX. This company from Toulouse introduced the connected things era with its revolutionary ultra narrow band concept !
Sigfox connects devices every day via a low power wireless network : Water leak detection, temperature and humidity in buildings, counter monitoring, parking spaces detection… everything is measurable. The data are then collected and transmitted from a cloud to your server so you can easily exploit them.
SIGFOX and ATIM, the winning duo in the M2M communication
The ATIM Cloud Wireless product range is multi-purposed, configurable and connected to the Sigfox network. With its ultra long range, its low power, its quick and simple deployment, the Sigfox modems are at your full disposal for IOT and M2M communication. Thanks to these innovating products, new needs in Smart city, Smart buildings and so on, have been found and encourage creativity !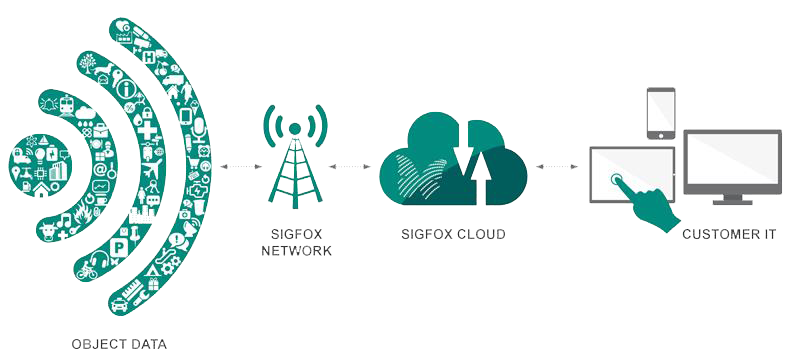 The ATIM modems guaranty the essential link between the both ends (sensor to cloud). The sensors and modems are positioned at strategic points and automatically connect to the ATIM Cloud Wireless® platform.