Wireless sensors designed to mesure humidity and the soil's pH value, to reduce pesticides, water consumption,weather station, autonomous tractor, connected cowes, high tech farmers ! Atim Cloud Wireless® modems are frequently used in fields and in flower farming.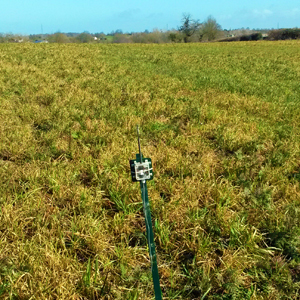 Temperature monitoring
To be able to predict the sowing date for sweet corn, our products mesure and report temperature. This installation allows you to know the earth's climatic conditions and reduce the risks related to an excess or lack of humidity or temperature (risk of rotting).