A secured & Plug & Play mobile configuration.
Easy to deploy in the field, quick to learn: guaranteed to save time.
SIMPLICITY
plug & play
Product selection by Bluetooth scan
Fast, intuitive & didactic
Remote visualisation, updating & configuration
QR code
configuration
Compatibility tools ATIM suite
Export of predefined configuration via QR code
Easy to deploy and use sensors
UPDATE
products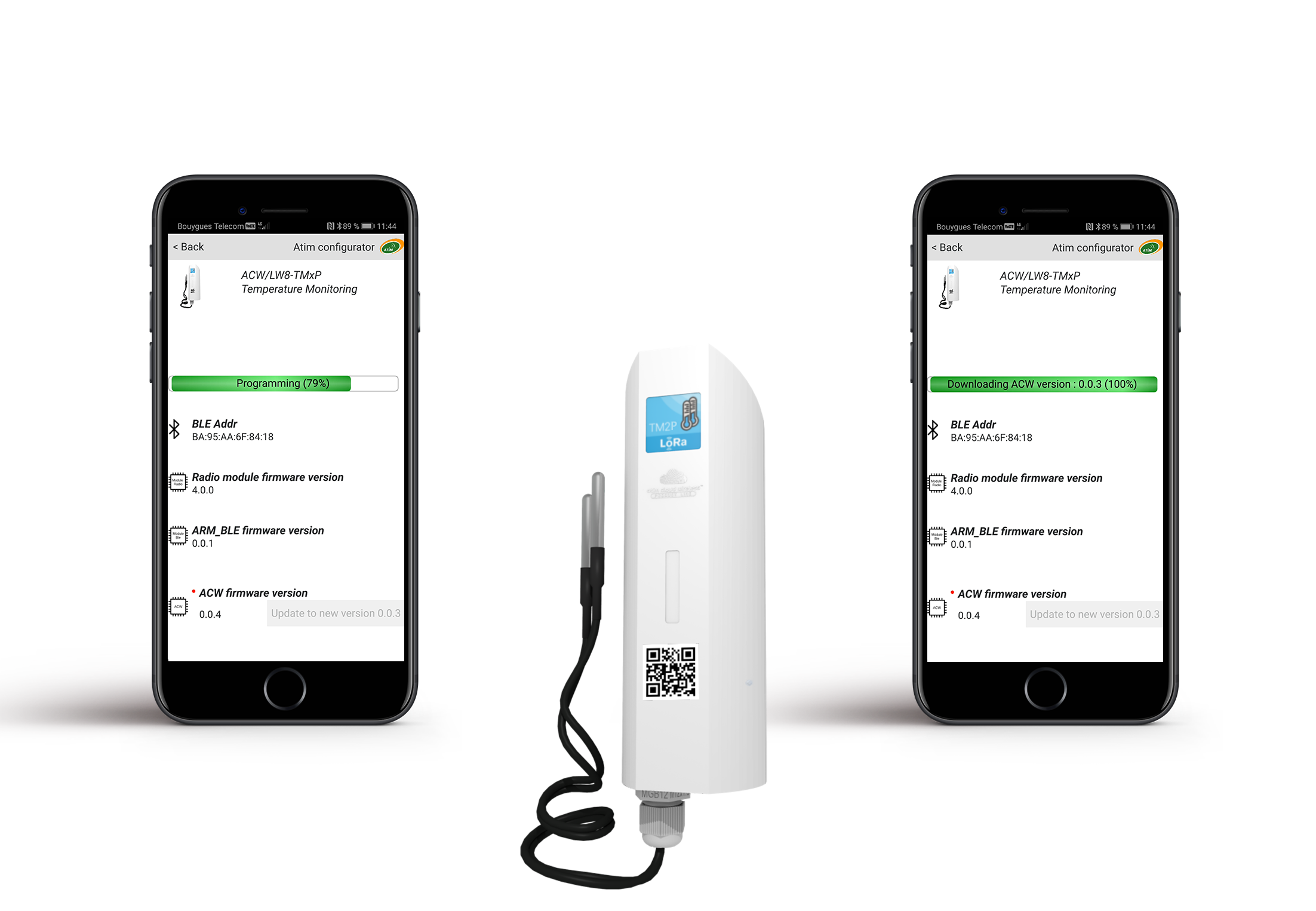 Application of the latest firmware versions
Loading modified configuration parameters from the ACW-APP
Quick downloads of updates
SIMPLICITY
plug & play

QR code
configuration

UPDATE
products
The ACW-APP is a tool from the ATIM suite allowing the wireless configuration of our IoT sensors . It gets involved the user experience by offering a mobile interface to the settings of your IoT products.
In addition to the computer configurator, the ACW-APP facilitates the application of predefined configurations via a scan of QR code.
From the computer version of the configurator, it is now possible to save a configuration specific to the sensor and to export it in QR format. The scan of this code, from the ACW-APP, connected to the products, will ensure the application of the configuration quickly. This feature is a time-saving feature for the deployment of IoT sensors in volume and allows field technicians to reconfigure equipment without being a computer geek !
Mobile application available soon